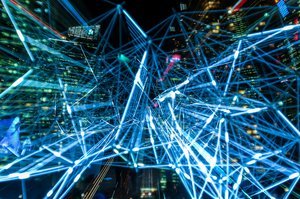 National Standard for Identities Securetylevel
Do you have to be compliant with the NSIS framework, for example in relation to a system or as an organisation? Then here below you can briefly described see the 3 steps to get there. (by system, we mean a local IdP or in relation to a TU service)
In short, the work consists of 3 main steps:
1) GAP analysis, where is the system/organization compared to NSIS with existing workflows and processes?
Get help with a GAP analysis – the analysis will clarify where your system or organization is in relation to the requirements and controls required to reach compliance. Checks and requirements are based on the level of security you wish to be able to meet. Often it will be level 3 of security that is relevant, but in certain situations the analysis must be carried out in relation to security level 4.
2) Alignment and establishment of new and existing workflows and processes
Based on the GAP analysis, you can now prepare and develop workflows and processes with associated compliance and audit frameworks. In connection with the work, we can assist with relevant resources. We can contribute to the preparation of workflows and their implementation, a project manager for managing the work as well as relevant lawyers and security specialists, etc.
3) Preparation of an independent declaration to the Danish Digitisation Agency annually
The declarations may subsequently be drawn up by an external third member of the European Community Party. The declaring 3. party may be able to be your existing external auditor if they offer this service. If not, we have a cooperation with an auditor which we would like to refer to, for the preparation of statements on NSIS compliance.
What now?
At Vangsaa Consult, we are happy to contribute to all or parts of the task. Both as an advisor or with actual project management resources, where we ensure that all 3 steps are carried out with relevant employees internally and an auditor externally. Contact us for an uncommitted conversation about NSIS as well as where we can else might contribute specifically to your wishes and needs.